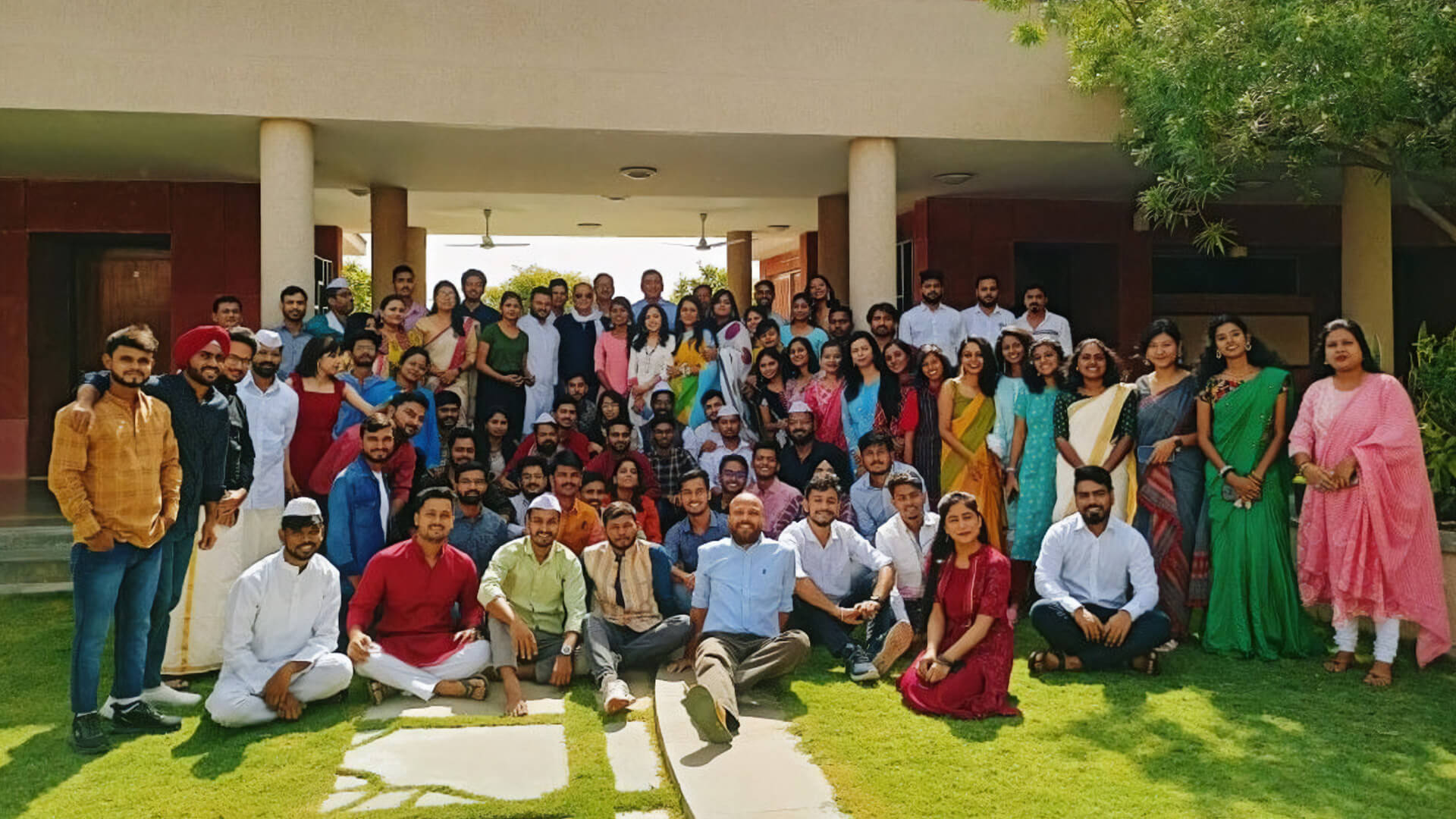 OVERVIEW
TaPas aims to create a cohort of committed youth through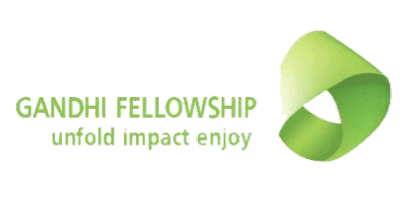 GANDHI FELLOWSHIP
Established over a decade ago with 2000+ fellows with grit, commitment and innovation making a difference in the world around them.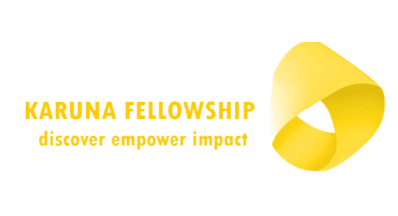 KARUNA FELLOWSHIP
A platform for women to experience self-transformation and become compassionate contributors of their community and society.
VISION
Leverage the power of youth and build future leaders engaged in nation building.
Absence of leadership building platform to tap and nurture the potential of youth (nearly 22% of India's population) to contribute to development/nation building
THEORY OF CHANGE
Channelize the power of youth to the service of India through an immersive, experiential fellowship with self-transformation at the core, providing in-depth grassroots exposure to government functioning and community behaviour, instilling spirit of Sewa Bhaav.
GANDHI FELLOWSHIP
CHANNELIZING THE POWER OF YOUTH IN SERVICE OF INDIA
Gandhi Fellowship is one of the most reputed youth fellowships in the country and has a network of 2000+ Fellows working at grassroots change.
An immersive experience to solve systemic challenges and discover self. Gandhi Fellowship creates a pool of young change agents through a 2-year experiential program. Candidates are selected from different elite colleges (IIT, NIT, TISS, Miranda House, Christ University, BHU, Don Bosco) who come with diverse backgrounds and unique perspectives. The fellows are placed across the country to lead impact-driven projects and build a career in driving systemic change.
N.E.S.T (NETWORK, ENGAGE, SUPPORT, TRANSFER)
The largest youth network of Nation Builder.
A community of 2000+ alumni working across multiple domains, the Alumni is a dynamic global community with 1220+ Social Entrepreneurs and Intrapreneurs and approximately 50+ Higher Studies Aspirants among them.
KARUNA FELLOWSHIP
FROM DEVELOPMENT OF WOMEN TO WOMEN LED DEVELOPMENT TO BUILD NEXTGEN BHARAT
The fellowship has grown from 35 centre-based Associates in 2017 to 507 (299 current and 208 Alumni) in 100 districts and 16 states.
Karuna Fellowship is a platform anchored on building women as architects who can realise their fullest social, economic, educational, and political potential, in an ecosystem free from gender and other inequalities. This is equitable and affirmative action for transformation of self, family, community and the nation. The Fellowship aims at expanding choices of rural/urban women in the age group of 21 to 40 years, coming from socio-economically disadvantaged backgrounds through providing a range of opportunities for self-transformation, digital skills, life skills, and equitable livelihood opportunities.
CATALYZING TRANSFORMATIVE CHANGE
From self-transformation to transformation of their Universe/ society/nation
Post completion of their Fellowship journey empowered Fellows gain livelihood opportunities across geographies and in varied roles. Currently, 170 fellows are spread across 48 districts in 12 states and work in diverse sectors such as Finance, NGOs, Education, Office Administration, while a few have started their own micro-enterprise, and some are pursuing higher studies.
Testimonials
Through the Gandhi Fellowship, we develop ourselves first, then our communities, and finally, our nations, which is how we become nation builders
RIHANSH ASAWA
Gandhi Fellow, Batch 14, Karoli , Rajasthan
As a nation builder & change maker we need to work on our soft skills; focusing on self awareness , thinking like an entrepreneur, building innovation skills because that is what is need on the ground for field. And ofcourse we need to believe in ourselves and trust ourselves that as a youth we can be the change and we can bring the change that we need or expect or want to see in the society.
ANANYA SHARMA
Gandhi Fellow, Batch 14, Karoli, Rajasthan
During the Assembly elections, I deployed Karuna Fellows to support District Administration manage logistics because I felt the Fellows were capable of managing complex co-ordination tasks.
Pulkit Garg
IAS, Chief Development Officer, Siddharthnagar
Karuna Fellowship is the example that inspires us as a woman and focus us to be strong in any circumstances of life. This is helping us in enhancing our skills like Spoken English, Computer MS skills, finance management, etc. Thanks to the Fellowship program, I learnt the significance of women empowerment and I would also like to contribute to empowering the women around me.
MS. NISHA DAS
Joined Karuna Fellow Batch - 1 In Health From Guwahati, Assam
My community takes inspiration from my success and encourage their own children to expand their horizons and undertake such self learning opportunities to escalate their careers. Karuna Fellowship trains us not just for a job but for contributing towards a more liberated and better society, starting from ourselves.
DURGA SARKAR
KF Batch 1. Works In A Non-Banking Finance Company And Proudly Supports Her Family
PARTNERSHIPS